11 Jan 2018
We are happy to announce the launch of White Lion Publishing, consolidating all publishing from Aurum Press, Frances Lincoln and Quintessence under one single entity.
White Lion Publishing's mission is to help readers understand and enjoy the world around them through expert writing, visually striking content and innovative, contemporary formats. As you move from room to room around your home and then out into the world beyond, White Lion Publishing has a beautiful book to suit your interests and aspirations.
The new imprint will publish across several core non-fiction categories including travel, food & drink, wellness, visual arts, heritage, sport, gift, gardening, smart thinking, London and popular science using the expertise and enthusiasm gleaned from over 40 years' collective experience in these areas.
All books will publish under the new White Lion Publishing brand – which is currently being developed – from September 2018.
The new imprint will be led by Richard Green, who was promoted to Group Publisher in July 2017. Since 2015, he was Publisher for Aurum Press, an imprint of The Quarto Group. Richard returned to Quarto following seven years at Quercus Publishing as Publishing Director of Illustrated Non-fiction Books. Previously, he was Publisher of Marshall Editions, an imprint of the Quarto Group.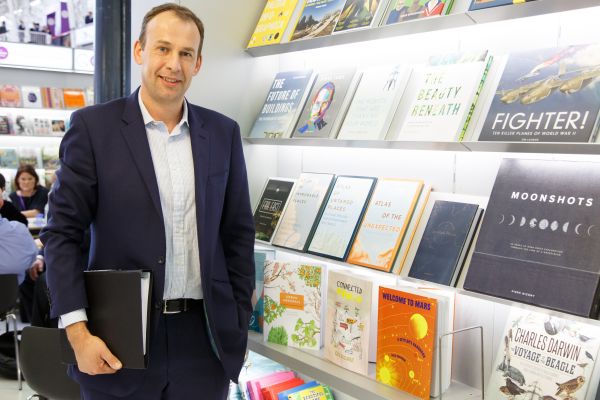 After six years with Quarto and 17 years with Frances Lincoln, Publisher Andrew Dunn has decided to use this opportunity to seek a new challenge and will leave Quarto. Andrew joined Frances Lincoln in 2000 as Rights Executive and went on to work in international sales roles, before becoming Adult Editorial Director in 2008 and then Publisher in 2014. In ten years as Editorial Director and Publisher, he has led Frances Lincoln through the change of ownership whilst refocusing the list, and overseen the publication of many elegant, original and award-winning books.
White Lion Publishing will be a revolution in how we conceive, commission, make, market and sell books at Quarto. Richard Green, Group Publisher
As a result, the Group will be recruiting for a new Associate Publisher position. Three new positions are also being created as part of the launch of White Lion Publishing – Content Assistant, Content Designer and Project Editor.
Richard Green, Group Publisher said:
"Since the summer, we have been conducting a full review of our UK-based trade imprints in the context of a challenging market. We're inspired by the bold move of launching a new, single imprint which will feed on our 40 years' experience while breaking down silos and embracing new ways of communicating with our target readers. White Lion Publishing will be a revolution in how we conceive, commission, make, market and sell books at Quarto. We also want to wish a very warm goodbye to Andrew Dunn who has been a valued colleague for many years and will always be a part of our extended Quarto family."
Marcus Leaver, Chief Executive of The Quarto Group, said:
"We constantly strive to keep our portfolio dynamic to ensure that we remain relevant to our readers and customers, and respond to broader market trends. This is a very exciting opportunity for Richard and his entire team to create rich Intellectual Property and find innovative ways to thrive in the modern publishing environment, and we have no doubt they will be successful in this new challenge."