13 Jun 2017
Nicola Price, Senior Designer for Wide Eyed Editions and Frances Lincoln Children's Books has been selected by The Bookseller for the 2017 edition of their 'Rising Stars' list – an annual list of up-and-comers in the UK publishing industry.
The list includes forward-thinking individuals from all aspects of the trade whose actions have caught the eye and who have been singled out as possible leaders of the future.
The Bookseller said "Many would assume that being a designer at a list such as Quarto's lavishly illustrated kids' imprint Wide Eyed Editions would be easy, that its talented illustrators would do the heft of the work - and they would be mistaken. Its illustrated non-fiction focus relies on concise, navigable layouts and canny manipulation of dense data - enough to engage young readers, but not too much to daunt them. Far from easy, it is, in fact, a skill few designers in the trade have in such abundance as Nicola Price, as the young designer's colleagues Rachel Williams and Jenny Broom - both Rising Stars alumni - vouched in a recommendation backed by a number of others in the field. It's not the only facet of her role: a string of eye-catching covers and laudable art-direction credits pepper her portfolio - which features work from stints at DK and Ladybird - including the expertly executed, kaleidoscopic tricolour title Illuminature. The best may be yet to come, too: her stunningly accomplished lift-the-flap collaboration with editor Broom and award winning illustrator Tom Clohosy-Cole - think Murder on the Orient Express meets "The Grand Budapest Hotel" - looks to have plenty of the attributes of a big crossover hit."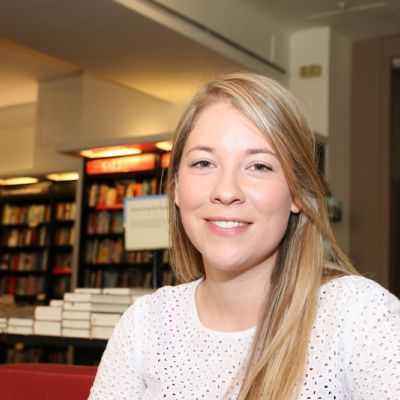 Click here to see the full 2017 Rising Stars list