03 Oct 2019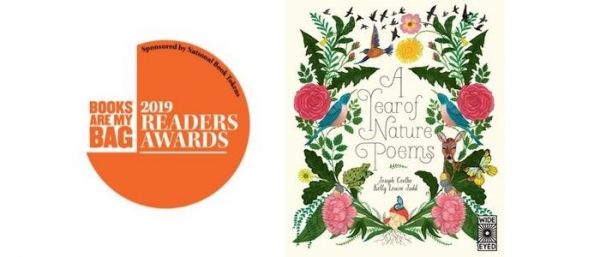 A Year of Nature Poems by Joseph Coelho and published by Wide Eyed Editions has been shortlisted in the Books Are My Bag Readers Awards shortlist, in the Poetry category.
The Books Are My Bag Readers Awards are one of a kind. They're the only book awards curated by bookshops and voted for by booklovers. This year's awards, now in their fourth year, include seven shortlists chosen by booksellers across the UK and Ireland. The Readers' Choice Award, which is nominated and voted for entirely by booklovers, completes the set.
Sponsored by National Book Tokens, the awards are part of Books Are My Bag – the annual campaign celebrating the importance of bookshops.
The public vote opens today, ahead of Bookshop Day on Saturday 5 October), to decide the winners in each category. The public vote deadline is Sunday 3 November and the winners will be announced on Tuesday 12 November at an awards ceremony at Foyles in London.