16 Mar 2018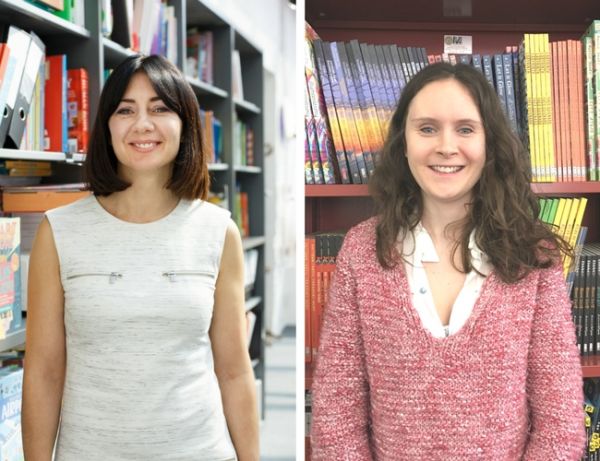 The Quarto Group is pleased to announce that it has been shortlisted for two 2018 British Book Awards.
Katie Cotton, Commissioning Editor for Lincoln Children's Books has made the shortlist for Editor of the Year; while our Group Director of Foreign Rights, Karine Marko is in the running for Rights Professional of The Year.
The British Book Awards, or Nibbies, is managed by trade publication The Bookseller and is the definitive event for honouring the commercial successes of publishers, authors and bookshops. The Nibbies brings together books of the year with trade accolades such as publisher of the year and book retailer of the year.
Katie Cotton is nominated alongside HarperCollins' Helen Garnons-Williams and Jack Fogg; PRH's Frankie Gray (Transworld) and Simon Prosser; David Fickling from David Fickling Books; Canongate's Francis Bickmore, and Faber & Faber's Laura Hassan.
In Foreign Rights Professional of the Year, people shortlisted alongside Karine are Chicken House's Elinor Bagenal, Ola Gotkowska from Nosy Crow, Andrew Sharp from Hachette Children's Group, Jason Batholomew from Hodder & Stoughton, Simon & Schuster's Stephanie Purcell, Kogan Page's Amy Joyner, and Canongate's Andrea Joyce.
Karine was already shortlisted in the same category in 2017.
Marcus Leaver, Chieft Executive of The Quarto Group commented: "Well done to both Katie and Karine for this recognition. Being included on this list, in such good company, is a testament to the hard work and passion of our teams around the world."
This year, Quarto will be sponsoring the Illustrator of The Year category, a new award for 2018. For the first time in the 28 years of the British Book Awards, this award will reward and acknowledge the illustrators whose books have achieved notable success and who have also contributed to the general health of the book world.
***
The full shortlist was announced today and is available here.
The Award Ceremony will take place in central London on 14 May.
Warmest congratulations to Karine and Katie!