07 Nov 2017
At the Quarto Group, we constantly seek new ways of finding talented and unique individuals that match our culture and values and are as diverse as our customers and books.
As we celebrate the #workinpublishing campaign this week – an initiative of The Publishers Association which this year focuses on inclusivity and new ways to attract young people into publishing – let's look at the new avenues Quarto has found to entice young talent and encourage them to try publishing as a career.
"We've become more innovative about finding new avenues" Alison Laas, Manager, People & Talent Development UK.
This year, we have worked with Creative Access for the first time and they have proven an invaluable partner. Creative Access provides a chance for BAME candidates to increase their access to publishing networks and break down some of the traditional barriers to finding a job in publishing. When a new position in our Children's Marketing team in the UK came up, it was the perfect opportunity to partner with Creative Access. Charlene Fernandes, Campaigns Assistant, joined our team in September 2017 and you can read her profile here.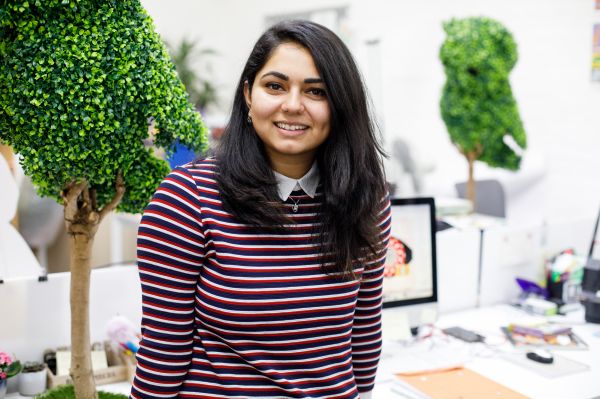 Also, we have started to work with One Education Business Partnership, which aims to tackle youth unemployment and give young people the skills and experience they need to get started in their careers. We will be offering work experience placements to these students throughout 2018 so they can see what it's like to work in Publishing. Alison Laas, Manager, People & Talent Development UK for The Quarto Group in the UK said: "We try and connect local communities to people interested in publishing to get into publishing".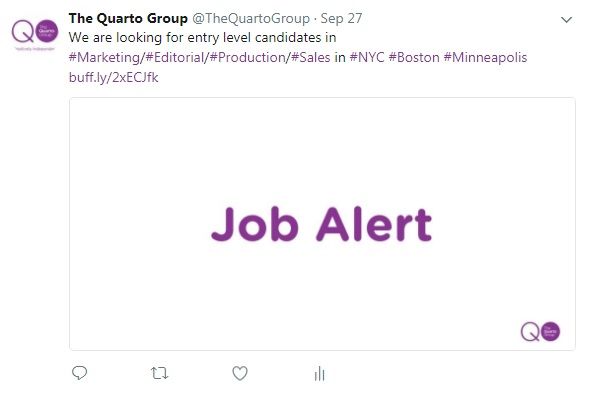 This year, we have been more involved with industry association and events, such as the Society of Young Publishers (SYP) and Bookcareers.com. Alison Laas said "We've become more innovative about finding new avenues".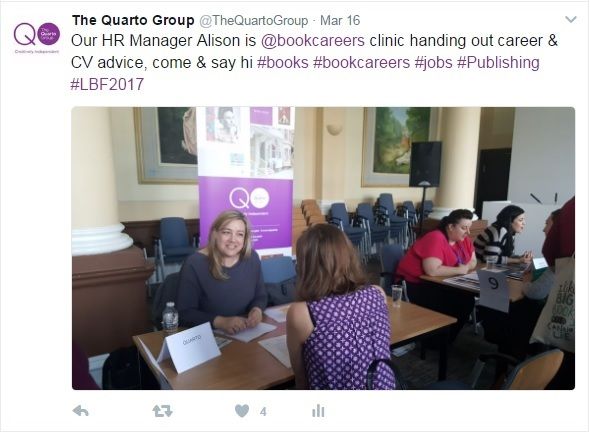 For instance, Sales Representative Aneesa Mirza and Karine Marko, Group Director of Foreign Rights, recently found themselves at an SYP's speed dating careers event, which allows young professionals to network with publishing experts from all areas within the industry, and ask any question they may have.
Recently promoted from her entry level role, Aneesa's publishing journey is quite inspiring – read all about it here.
These are only a few examples of how we've diversified our pipeline to recruit young and diverse talent at Quarto. Of course, we also work with publishing agencies, share ads in trade publications, use LinkedIn and other social media platforms, and even word of mouth. So let's keep talking about fantastic emerging talent out there and encourage people to consider a job in publishing.
If you're interested in viewing our current job opportunities, click here.
As part of #workinpublishing week, we are sharing profiles of four inspiring Quarto employees. Discover them all here!