23 Sep 2019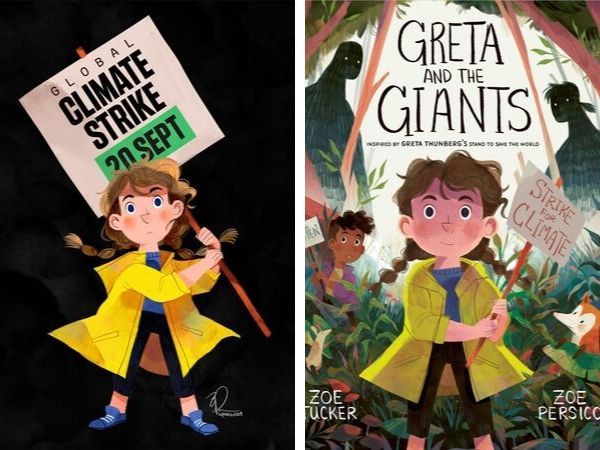 As the Global Climate Strike officially kicked off today, Quarto employees showed their support for the movement by doing a symbolic, 5-minute walkout at lunchtime across all of the company's seven offices in the UK and the US.
In London and Brighton, several employees took the day off to attend official climate gathering events or attended local events over lunchtime.
The movement was originally initiated by 16-year-old Swedish activist Greta Thunberg, who inspired Greta and the Giants, a new children's picture book that Quarto is publishing on 19 November. The book will be printed locally for every market on 100% recycled paper and Quarto will be donating some of the proceeds to Greenpeace in the UK and 350.org in the US – two organizations endorsed by Greta Thunberg.