20 Jun 2018
Grandad Mandela is being published this year to celebrate what would have been Nelson Mandela's 100th birthday on July 18, 2018.
This beautiful, timely book about the life of Nelson Mandela, world-renowned freedom fighter, South African President and Nobel Peace Prize-winner has been described as "the only book of its kind" by the Mandela family. Grandad Mandela is the only book for children about Nelson Mandela that has been created and endorsed by them.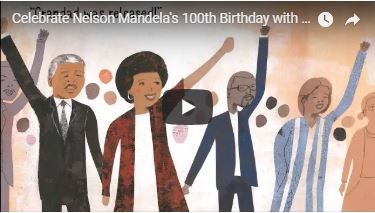 About the Book
Nelson Mandela's two great-grandchildren ask their grandmother, Mandela's youngest daughter, 15 questions about Grandad Mandela – the global icon of peace and forgiveness who spent 27 years in prison. They learn that he was a freedom fighter who put down his weapons for the sake of peace, and who then became the President of South Africa and a Nobel Peace Prize-winner, and realise that they can continue his legacy in the world today. Seen through a child's perspective, and authored jointly by Nelson Mandela's great-grandchildren and daughter, this amazing story is told as never before to celebrate what would have been Nelson's Mandela 100th birthday.
"Education is the most powerful weapon which you can use to change the world."—Nelson Mandela
About the Authors
Ambassador Zindzi Mandela is a South African freedom fighter, diplomat, writer, speaker, cultural advocate and favourite Grandma. She is the last born child of Mrs Winnie Madikizela-Mandela and President Nelson Mandela, and was only 18 months old when her father went to prison. In 1985, when she was 25 years old, she read Nelson Mandela's famous refusal to accept the offer of conditional release from President P. W. Botha to a packed football stadium in Soweto, saying his words, "I cannot and will not give any undertaking at a time when I and you, the people, are not free." The Ambassador lives in Copenhagen where she serves as South Africa's ambassador to Denmark.
Zazi Mandela (8) and Ziwelene Mandela (6) are the great-grandchildren of Mrs. Winnie Madikizela-Mandela and President Nelson Mandela. Zazi is a storyteller and an aspiring performer. Ziwelene is a storyteller and a maverick.
"Sometimes, it falls upon a generation to be great. You can be that great generation. Let your greatness blossom"—Nelson Mandela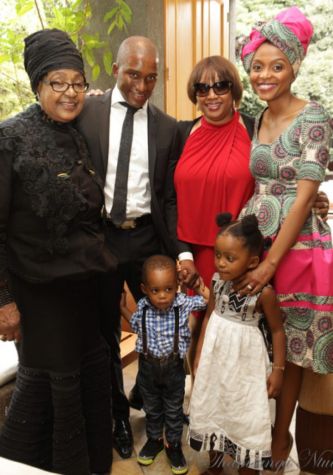 Winnie, Zondwa, Zindzi, Lindo, Ziwelene, and Zazi
About the Illustrator
Sean Qualls is an award winning, Brooklyn-based, children's book illustrator, artist and author. He has illustrated a number of highly acclaimed books for children, including Giant Steps to Change The World by Spike Lee and Tonya Lewis-Lee, Little Cloud and Lady Wind by Toni Morrison and her son Slade, and Before John Was a Jazz Giant, for which he received a Coretta Scott King Illustration Honor. Sean also created the art for Dizzy by Jonah Winter and Skit Scat Raggedy Cat by Roxane Orgill. His work has received two Blue Ribbon citations from the Bulletin of the Center for Children's Books. Qualls has created illustrations for magazines, newspapers and advertisements and his work has been shown in galleries in New York and across the country.
"And if they can learn to hate, they can be taught to love."—Nelson Mandela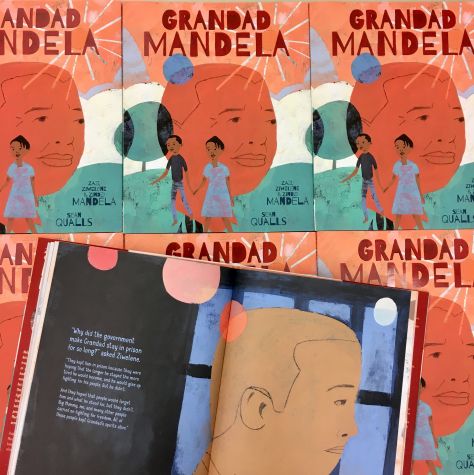 "We can change the world and make it a better place. It is in your hands to make a difference."—Nelson Mandela
Praise for Grandad Mandela
"Beautiful and inspiring… A gorgeous and personal tribute to Mandela's legacy."—Kirkus Reviews
"Profoundly moving"—Publishers Weekly
"Communicates [Nelson] Mandela's history in an easy-to-understand format for children."—Booklist
https://www.quartoknows.com/books/9781786031365/Grandad-Mandela.html